Why Californium?
When dealing with IoT on a technical level one of the protocols to look at ist CoAP. The Californium™ library is one of the rare libraries that provides the CoAP protocol on top of the secure DTLS protocol. Both CoAP respective DTLS are based on UDP.
So let's go for it…
Setting up Eclipse for usage with Californium
I am using Ubuntu 14.04 and the Eclipse you can install with the package manager is not featuring the required extensions:
So first thing is to install them manually.
Select a site with Eclipse software
Install EGit into Eclipse
Install Maven Integration into Eclipse
Import Californium into Eclipse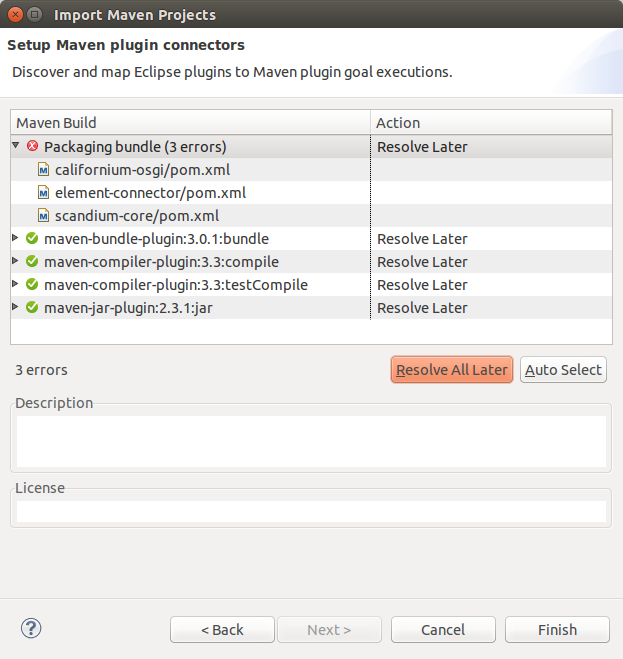 Setting up an own project using Californium